Machines that maximise OEE…
At Raupack our philosophy is for you to be able to do more with your machines.
More Time Manufacturing = Faster changeovers, less down time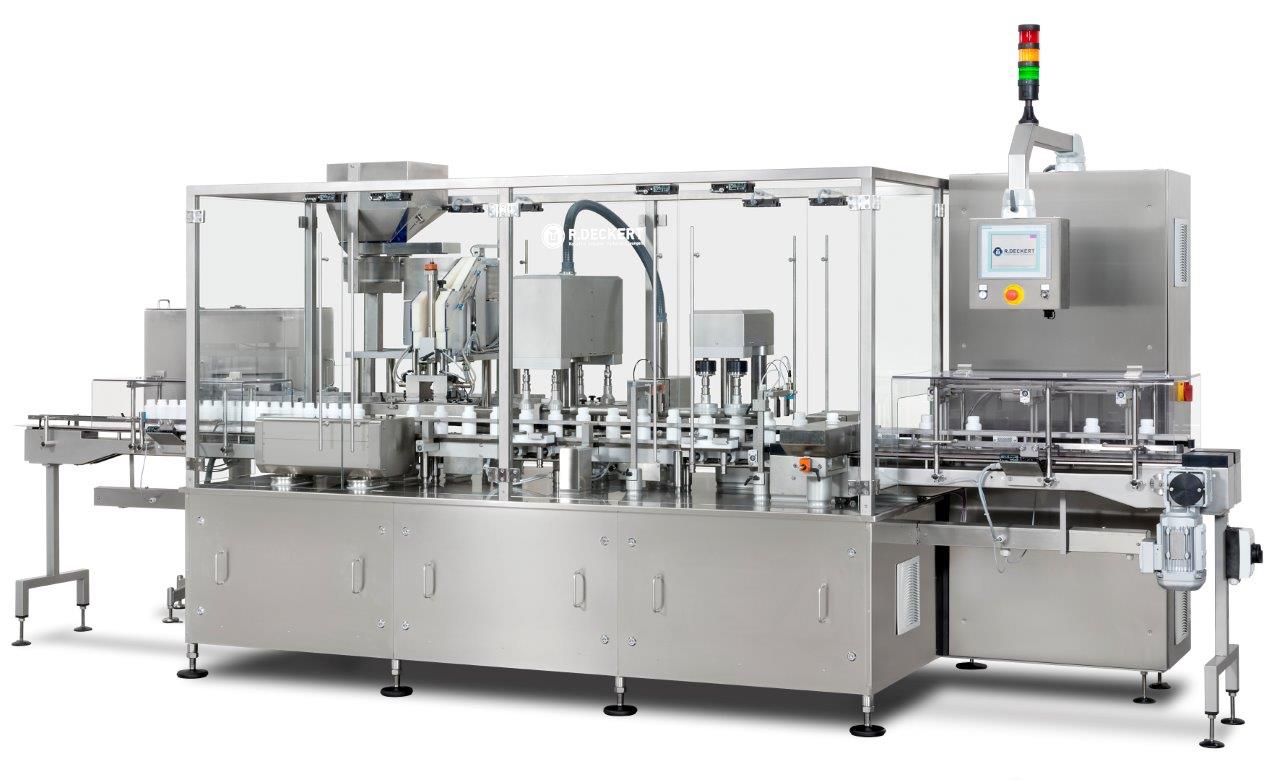 The AVR linear Rake Transport Filler/Capper is available at throughputs of between 60-200 products per minute. In order to maximise the effectiveness of this machine the format specific rakes have been exchanged for format neutral rakes handling a wide range of round bottles. Previously a twin in-feed track fed the 2-up machine. This in-feed has been completely re-designed to remove the need for change-parts at the in-feed altogether. Bottle height changeover is controlled from the HMI and takes place automatically in seconds. Bottle clamps at the capping stations are exchanged in seconds. The Wear Parts for the bottle clamps are made from easily attainable belt and can be cut to size and replaced by the customer quickly and cheaply. Cap bowls have been re-designed to allow multiple cap formats to use the same bowl reducing both changeover time and intial capital costs.
More Productivity per metre squared = Compact Machines and Lines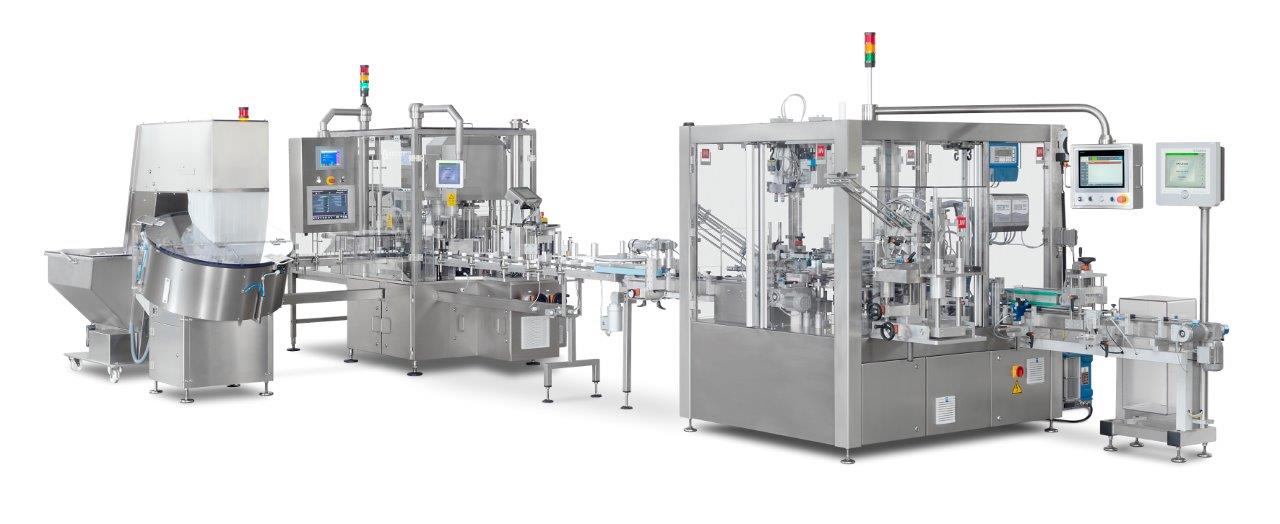 The T-AVM filler capper with CCM Cartoner shown below is a complete filling line. The T-AVMs rotary table is equipped with bottle cleaning head, filling heads, check-weighing cells, capper, induction sealer, re-torquer and labeller. Down stream the CCM Cartoner automatically loads bottles into cartons and prints barcodes all in the smallest of footprints.
More Flexibility = Future proofing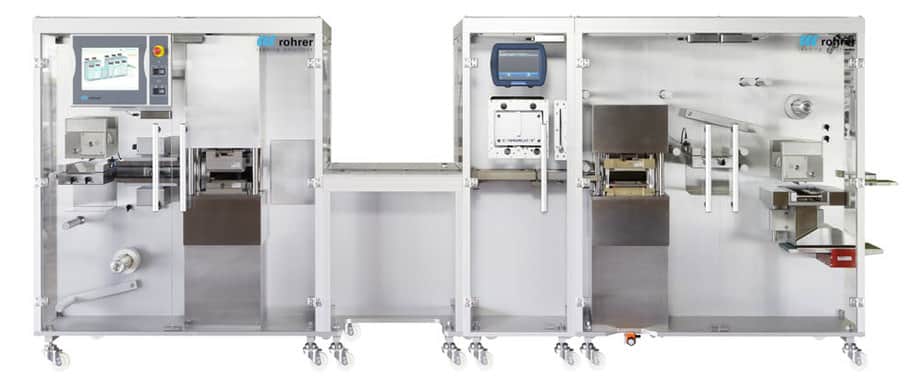 The R760 Blister machine is completely modular. Customers can start with the first module and purchase additional modules as their volumes grow. The first module can be used as a semi automatic machine for small batches. When equipped with all modules the machine becomes a fully automatic production machine.
Visit us at the PPMA show, Stand J24 to see how we can do more for you. The PPMA Show is at the NEC on the 29th September – 1 October 2015